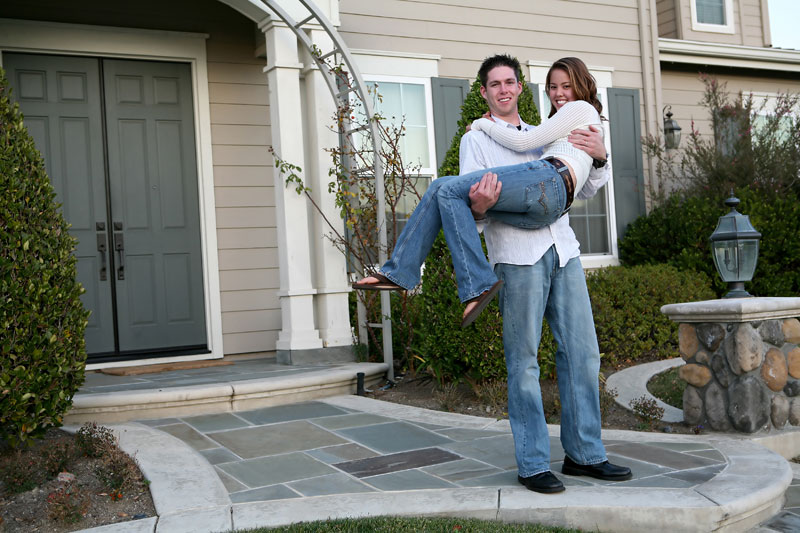 Before you move into your new home, we will do a move-in inspection / walk through with you to identify any possible issues with the property. If you notice any problems or concerns before our walk through with you, please bring them to our attention immediately.
Getting to know your new home
When you move into a property, it is helpful to know where important items are located. Take the time to know or locate the:
Main circuit breaker in case power goes out
Gas shut off valve – turn off during emergencies for safety
GFCI outlets – so you can check them if your plugs or appliances in the bathroom, kitchen,patio or garage fail to work
Electric and/or gas meters to check your utility bills
The main water shutoff valve in case of major flooding
Water shutoff valves below the sinks and behind toilets in case of water leaks
Method of cleaning for the oven so you use the right products
Time bake knobs on the oven – in the event the oven will not work, these may be on. If you are uncertain about any of the above items, contact us for help.
Maintenance
When you rented the property, your Lease contained detailed maintenance instructions. Please review them before requesting a maintenance request. The Franks Team has more tips in this online handbook.
Tenant Alterations
It is policy that tenants do not make repairs or alterations. You agreed to this in the Elite Realtors of GA Lease. If you do want to make a special request for renovation or repair to the property:


Submit your request in writing before making any changes.
Do not proceed with any work until you are notified by Terry Franks.
We will consult the owners to see if the request is acceptable to them.
If the request is acceptable to the owner, tenants must do one of the following prior to vacating the property:

Leave the alterations if this is part of the owner's condition to accept the alteration/repair
Return the property to its original state if this is part of the owner's condition to accept the alteration/repair and pay for any necessary repairs to restore the alteration/repair to its original state
Sign an agreement regarding the alteration/repair
Tenant Maintenance Reponsibility
The property owner has a duty to maintain your residence in compliance with the Uniform Housing Code. We provide easy online forms to request maintenance and repairs on your new home. Paper maintenance request forms are available on request. We want you to report maintenance items.
However, there are items that are the tenant's responsibility and we have listed them here. Please refer to your Lease for more details on the list below:
Replacing smoke alarm batteries
Replacing light bulbs with the correct size
Reporting non-functioning smoke alarms immediately if fresh batteries do not solve the problem
Reporting all necessary repairs
Professional steam cleaning and spot cleaning of carpets while residing in the property
Basic insect control
Basic rodent control, such as mice
Landscape cleanup if a service is not provided
Reporting lack of landscape cleanup if a service IS provided in your Lease
Landscape watering unless watering is restricted by local or state ordinance.
Reporting malfunctioning irrigation systems or sprinklers, even if it is the responsibility of a home owners association
Disposal of all garbage in the proper receptacles and using the weekly pick up service
Disposal of animal feces on the property even if you do not have a pet
If the residence has a fireplace, use caution and care when operating the fireplace and disposing of ashes or coals. Do not dispose of coals in the fireplace until they have cooled outside for a week.
Check to see if damper is open before starting a fire in the fireplace.
Disposing of toxic waste properly in accordance with local and county laws
Plumbing Problems
The only items safe to put down the drains of the property are human waste and toilet paper. The following items are prohibited: paper towels, grease, tampons, sanitary napkins, food, condoms, paint, toys, and litter from pet waste. While Landlord is responsible to repair the plumbing systems when they wear out or break in the course of normal use, Tenant is responsible for repairs caused by Tenant's negligence. If Tenant puts any item down the drain other than human waste and toilet paper and causes a plumbing blockage, the resulting plumbing bill shall be paid by Tenant as additional rent upon notice by Landlord.
Garbage Disposal
Please be careful with your garbage disposal, if you have one. You will be charged the vendor fee for unblocking a garbage disposal if any of the following are found to have blocked the garbage disposal: Bones, banana peels, corn husks, pasta, cornmeal, stringy vegetables, "twister" seals, screws, nails, cigarette butts, flower clippings, toys, coins, grease, shellfish shells, celery, onion skins, potato peels, rice, meat fats, artichokes, bottle caps, rubber bands, string, popcorn kernels, egg shells, coffee grounds, glass, utensils, fruit pits, washcloths, or sponges. If you can't chew it, don't put it in the garbage disposal.
Request Maintenance
Please fill out our Repair Request Form for all non-emergency repair and maintenance requests.
Emergency Situations
There are few emergencies. An emergency is a life-threatening situation such as a fire, flood and/or uncontrollable water, electrical problem, gas leak, etc:
Emergencies causing immediate danger such as fire, call 911
Emergencies involving natural gas, call your local Gas Company, and if necessary, 911
Emergencies involving IMMEDIATE electrical danger, call the utility service, or if necessary, 911
After contacting one of the above, call Terry Franks and report the problem.
An emergency is NOT a malfunctioning furnace, but we know that is important and will make it a priority with vendors to have the heat working as soon as is possible.
An emergency is NOT air conditioning, non-working dishwasher, sprinklers, etc.
For emergencies such as backed up plumbing, flooding, tree damage, etc., call Terry Franks at 478-808-5532. If you get voice mail leave a message with your complete contact information, property address and a description of the problem.