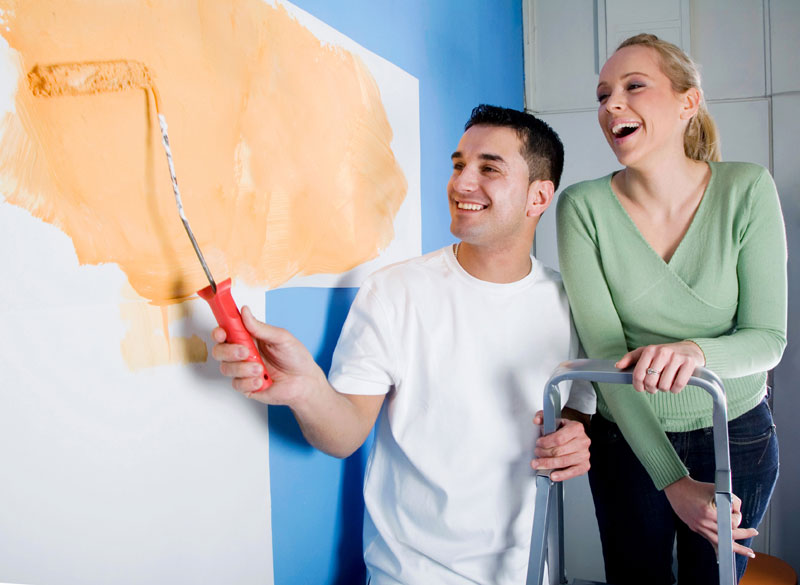 Eventually, you will move, and we want you to be prepared when this is necessary. Tenants are required to give a minimum 60-day written notice as of the last day of a calendar month.
When you give notice, you will either complete the full term of the Lease or you will terminate early. If you complete the full term of the Lease, we consider your notice to vacate a non-renewal of the Lease. If you vacate prior to the full term of the Lease, we consider your notice to vacate an early termination of the Lease.
Before giving notice:
Refer to your Lease to determine whether your termination is a non-renewal or an early termination. Check the relevant box on the form for non-renewal vs. early termination.
The Elite Realtors receives the notice is the date the notice begins.
Notice must be in writing. Your Notice to Vacate must have your signature on it. You may send it by email as a scanned file, by fax, or by U.S. postal mail. Do not send notice by email if the email does not contain your signature.
Non-renewal
If you complete the full term of your Lease, as part of the move-out process you must do all of the following:
Give a minimum 60-day notice as of the end of a calendar month.
Pay all rent due through the minimum 60 day notice period.
Move out and remove all possessions and occupants from the property by the move-out date.
Physically hand keys to us on or before the move-out date.
Early termination
If you choose early termination, in addition to the requirements of non-renewal above, you must also:
Forfeit the security deposit
Pay an additional one month's rent as liquidated damages
Setting up your move-out appointment
Contact us to schedule a move-out appointment.
Remember to supply a forwarding address and telephone number for your security deposit refund
Showings to prospective tenants during the notice period
According to the Lease, we may show the property to prospective tenants after either Elite Realtors or the tenant has given notice to vacate. During the notice period Elite Realtors will place a yard sign in the lawn and a lock-box on the door. The property may be shown by licensed Georgia real estate agents. When a real estate agent has a prospective tenant who wants to see the property, we will give you a courtesy call prior to showing at the time noted in the message we left.
Cleaning guide for move-out
When you are ready to move, if you have questions on how to prepare your residence, please call the Elite Realtors of Georgia office, and discuss your concerns with us. We want your move to be a pleasant and successful one.
Below is our Cleaning Guide for Tenant Move-Out. Please note that we will use this same checklist in our move-out inspection of the property together with the move-in inspection on file to calculate damages, if any, to withhold from your security deposit.
All rooms

Remove all nails, tacks, anchors and window covering hangers.
Clean baseboards and corners being careful to remove all dust and cobwebs.
Clean floors and vacuum carpet.
Wash off shelves in closets and remove all hangers and shelf lining.
Clean light fixture coverings, around light switches and door frames.
Clean out fireplace (if applicable).

Kitchen

Clean oven, oven walls and grills, broiler pan, and storage space.
Clean vent-a-hood (run through dishwasher if available).
Wipe kitchen cabinets and clean inside, outside, and on top. Remove all liners. Handle drawers in the same manner.
Clean refrigerator including crisper, walls, containers. Defrost, removing all water. Unplug and leave the door open. Clean behind, on top and underneath where possible.
Clean sink and counter top.
Clean floor.
Clean light fixture coverings.
Remove all cleaning solution residue.

Bathroom

Clean all light fixtures and coverings.
Clean medicine cabinet and mirrors (should be free from streaks).
Sweep, mop, and clean all vinyl and tile flooring.
Thoroughly clean toilet, sink, cabinet, and tub or shower. Remove all cleaning residues.
Clean all wall/floor/tub/shower tile, grout and caulk with a mold and soap scum cleaning solution.
All soap, dishes, handles, racks, faucets and walls should be free of dirt and stains.

Exterior, basements, out-buildings and yard (if you are responsible for yard maintenance in your Lease)

Cut, rake, and remove trash and leaves from yard.
Sweep off all porches and decks.
Sweep out basement, carport, garage and any outbuildings, leaving only those items which came with the property.
Place all trash, garbage and debris where garbage company instructs for pickup, or remove from property. If you leave items which the garbage company will not accept, have them hauled off at your expense.
Physically hand keys to us
In order to return possession of the unit to Elite Realtors of GA, you must physically hand over the keys, and remotes if applicable to us. You may do this at the move-out inspection.
Your security deposit refund
When you follow the move-out procedures and leave the property in good condition, it simplifies the task of refunding your security deposit. Elite Realtors of GA remits security deposits refunds within 30 days in accordance with Georgia landlord/tenant law. Remember, we want your move out to be a pleasant and successful process.
Security deposit refunds in Georgia landlord-tenant law
Elite realtors of GA complies with Georgia landlord-tenant law in determining whether to withhold or refund tenant security deposits. Below is a summary of requirements for refunding security deposits under Georgia law. The full Georgia landlord tenant handbook can also be found online. Please click here to visit the official website.
The Security Deposit shall be returned to Tenant by Landlord within 30 days after the termination of the Lease or the surrender of Premises by Tenant, whichever occurs last (hereinafter "Due Date").
Landlord shall have the right to deduct from the Security Deposit:

the cost of repairing any damage to Premises or Property caused by the negligence, carelessness, accident or abuse of Tenant, Tenant's household or their invitees, licensees and guests,
unpaid rent, utility charges or pet fees,
cleaning costs if Premises is left unclean,
the cost to remove and dispose of any personal property,
late fees and any other unpaid fees and charges.

Move-Out Statement: Landlord shall provide Tenant with a statement (Move-Out Statement) listing the exact reasons for the retention of the Security Deposit or for any deductions there from. If the reason for the retention is based upon damage to Premises, such damages shall be specifically listed in the Move-Out Statement. The Move-Out Statement shall be prepared within three business days after the termination of occupancy. If Tenant terminates occupancy without notifying the Landlord, Landlord may make a final inspection within a reasonable time after discovering the termination of occupancy. Tenant shall have the right to inspect Premises within five business days after the termination of occupancy in order to ascertain the accuracy of the Move-Out Statement. If Tenant agrees with the Move-Out Statement, Tenant shall sign the same. If Tenant refuses to sign the Move-Out Statement, Tenant shall specify in writing, the items on the Move-Out Statement with which Tenant disagrees within 3 (three) business days. For all purposes herein, a business day shall not include Saturday, Sunday or federal and state holidays.
Landlord shall deliver the Move-Out Statement, along with balance, if any, of the Security Deposit, before the Due Date. The Move-Out Statement shall either be delivered personally to Tenant or mailed to the last known address of Tenant via first class mail. If the letter containing the payment is returned to Landlord undelivered and if Landlord is unable to locate Tenant after a reasonable effort, the payment shall become the property of Landlord 90 days after the date the payment was mailed.